Bryan Alexander's prompt about Zoom's dominance made me think a bit more deeply about our needs in higher education for synchronous tools. I could have made this a reply on Bryan's post, but I felt I needed to dust off the good ol' blog to write something more meaningful.
All the big players out there (Zoom, Teams, WebEx, Google Meet) are basically competing for the same goal: attract the largest user base of people with general videoconferencing needs. It is not quite a winner-take-all, but definitely a market that's hard to penetrate for a newcomer. You need the best compression algorithms, the best cloud infrastructure, the most relevant feature set, the easiest integration with 3rd-party tools, the best mobile experience, etc. It's an arm's race, basically, and their audience is wide and global.
Those tools cover the broadcast and the some-to-many options. Many people will chose them for the small group or one-to-one experience as well by default, but many of us are not that loyal. If I'm in Teams and I need to speak with a colleague that I see is online, I'll fire up a Teams meeting. If I'm in Discord, in Slack, in Facebook, in LinkedIn… Same thing.
In broadcast situations, the host or panel controls what goes out to an audience. In Zoom webinars, for instance, the host can decide to cut off all communication channels between participants (chat) and even with the host (Q&A) if they feel they can't or don't want to interact with the audience. Many of us social creatures hate getting force-fed a presentation (we'd rather watch it on Youtube afterwards, if that's what this is about). In cases like these, savvy extroverts will turn to Twitter and have a public backchannel discussion, mostly complaining about the missing chat in the webinar (if we're persistent enough to not just shut down the webinar).
There is a spectrum between these two extremes (broadcast vs one-on-one). But I feel there is also another axis to consider. That axis is around planned (and unplanned) engagement with participants.
Participant Engagement
Of course, smaller events should generate more chances for engagement. It's pretty easy to see what happens when you have a meeting with 4 people vs 12 people, for instance. As soon as you start to scale up, you also need to set up rules of engagement to allow for everyone to have a chance to intervene. There are also ways to break people up in smaller groups to allow for teamwork to happen. All of the big videoconferencing tools have ways to create these experiences.
But the flow between the large group and small group experience can be disorienting and frustrating. I compare the breakout room experience in Zoom to an alien abduction. You get put into a room with strangers without warning, are expected to make the most of the time you have in small groups to solve a problem, and usually run out of time before really reaching a conclusion before being abducted and cut off from your peers back into the main room.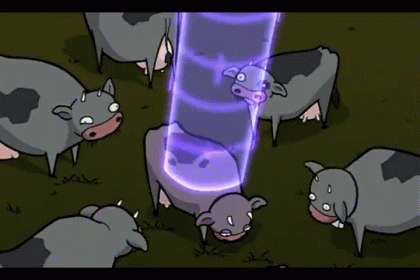 The tool that I've seen that has the least disruptive small group experience is Engageli. Since you get into the tool at a table by default, all the instructor has to do for group work is to stop talking and set a timer onscreen. Participants naturally start interacting at their table and work until the instructor starts talking again, just like you would see in a real classroom or conference room.
Choosing the Right Tool vs Doing Our Best With What We Have
COVID has accelerated the trend towards cloud infrastructure for higher education institutions. Of course, campuses still have to invest in physical spaces, but they also have to compete for remote students and serve their hybrid workforce. The cost associated with this SaaS transition is hard to swallow for many institutions. ListEdTech (Justin Menard) just reported some of these approximate costs.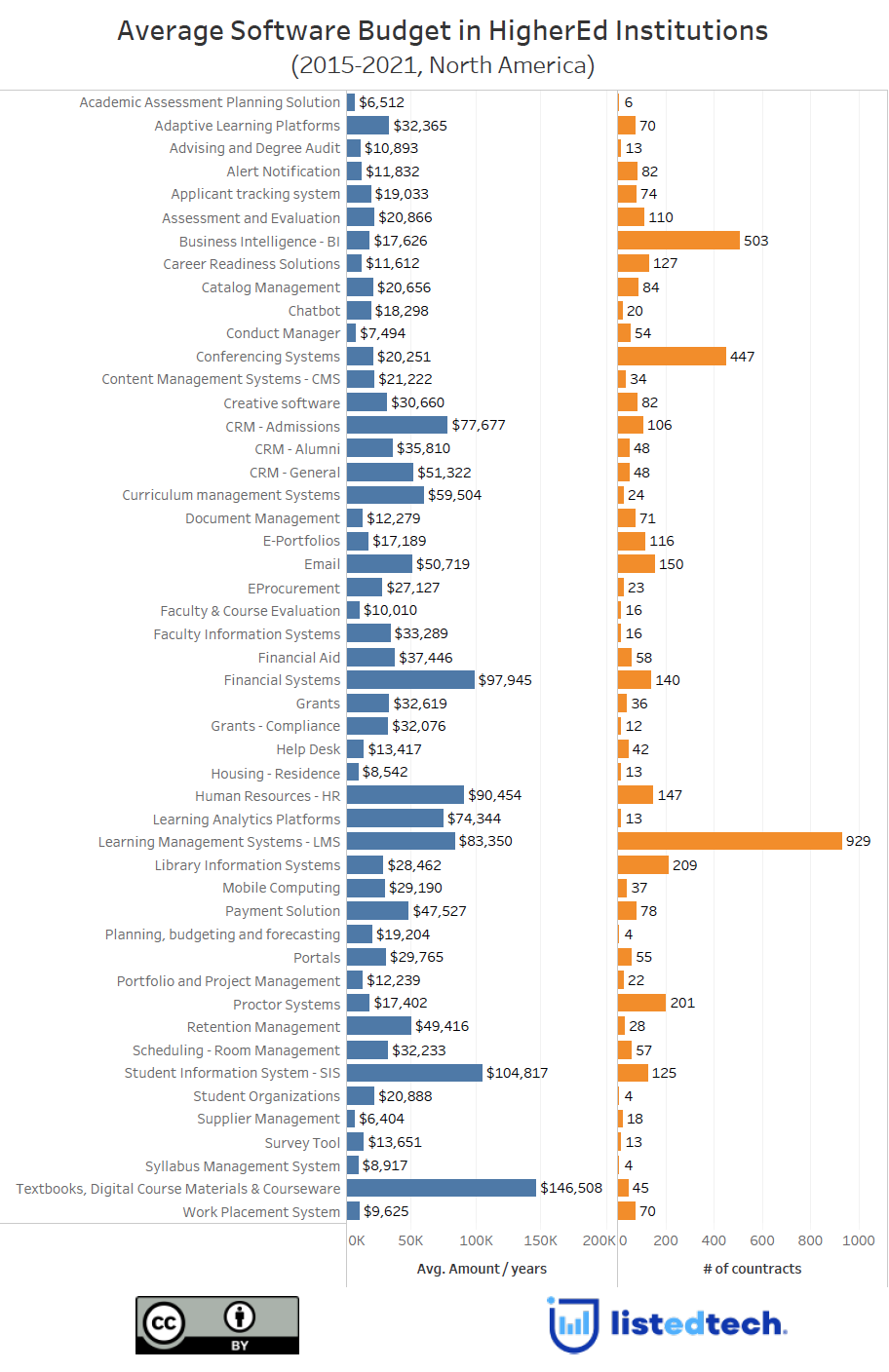 Some campuses decided to use what they already had, such as Google Meet or Teams, because they were already bundled in their current productivity suite (Google Suite and Microsoft 365, respectively). Unfortunately, some of these suites also come with licencing restrictions or firewalls imposed by institutional policies or local laws. And their feature set might not serve your needs, or look a bit wonky next to the best-of-breeds tools available today. For the campuses that decided to invest in yearly commitments to services like Zoom, that's a new expense they didn't have before, but they still have to heat up their empty campus building to make sure the pipes don't freeze.
You might find the tool that does it all, but you might also consider combining tools that allow you to cover all your use cases. We're seeing more and more webinars taking advantage of collaborative tools, covering whiteboards (Miro, Mural, Jamboard, etc.), surveys and quizzes (Wooclap, Mentimeter, Nearpod, etc.), and collaborative documents (Google Docs, OneDrive). Beyond (or combined with) the internal features of videoconferencing tools, they make participant engagement easier at scale. These affordable add-ons add a layer to what you already use.
The Informal/Small-Scale Videoconferencing Tools
Videoconferencing tools cover most of our needs when it comes to running the "business of higher education classes". I mean, it allows for the instructor to connect with students and for students to communicate with one another, right?
I work for a college of business. We know for a fact that our classes aren't the only facet of what it means to have a college experience. We have a vibrant student government, student clubs, social activities, networking events, inter-university competitions, common spaces people use to socialise and study together, etc. These high-impact practices are not well suited by videoconferencing tools alone.
At TOPKit Workshop 2022, Jenille "Jeni" Lopez, Maikel Alendy and Johana Perez at FIU Online presented their toolset for online learning, and it something clicked in my head.
We need support for different tool categories that can make synchronous events more engaging and, therefore, feel more intimate. They presented their use of Kumospace (other tools of this type are Gather and InSpace) to support office hours, informal gatherings, or group work. If you design your learning experiences accordingly, moving form one of these spaces to the next can allow you to have it all. But it requires us to start thinking more deeply about the synchronous experience, to design it with intent as a part of the broader learning experience. Focusing exclusively on the course website isn't enough anymore.
In short, you don't need your videoconferencing tool to do it all, and you can find a mix of tools that can serve your purpose without breaking the bank. What's your strategy?